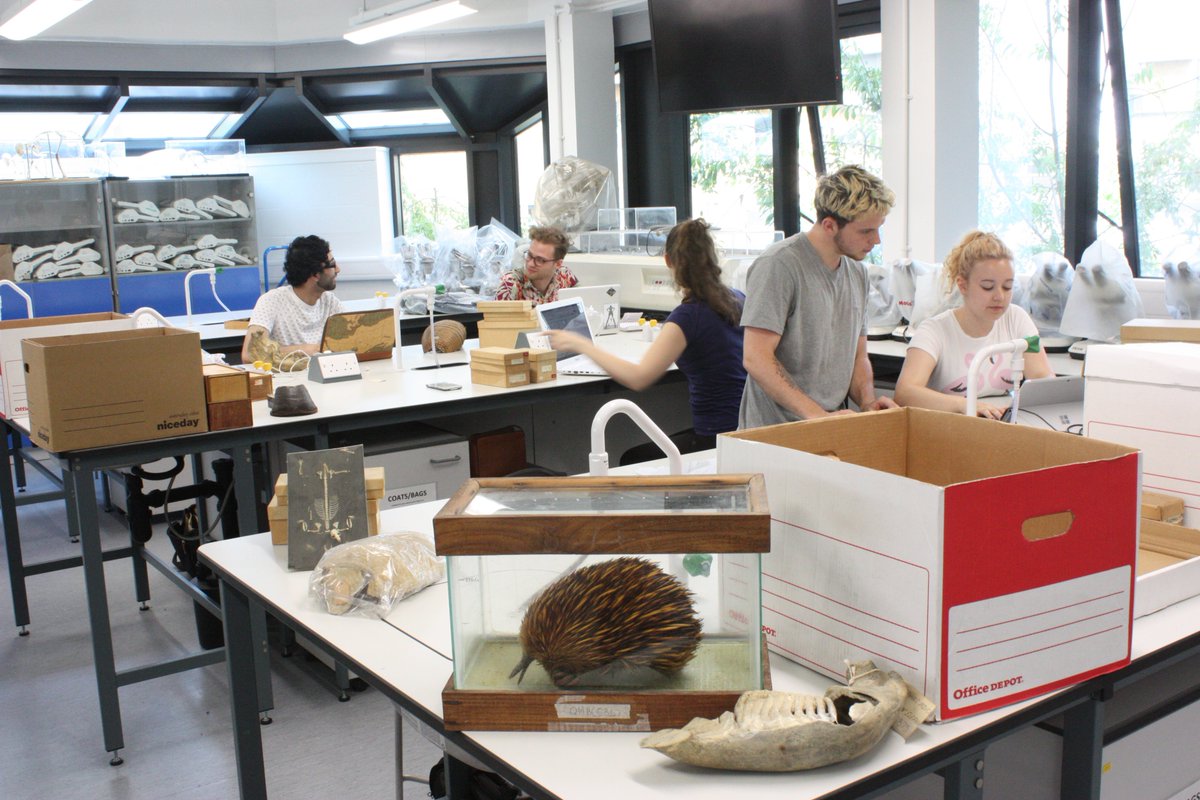 A year or so after I joined queen Mary, I discovered a fairly extensive, and also effectievly abandonned collection of specimens in various storage sites in the department. We have pressed plants, fossils, casts, models, skeletons, dried skins, pickled animals, drawings and more. It's virtually a miniature museum, but all of it uncatalogued, unsorted and unlabeled. It was pretty soon clear that there were some real gems, a lake Baikal seal skeleton, a whale fetus, several tuataras, casts of the holotype of Pterodactylus and the Berlin Archaeopteryx, some rare seeds and plenty more.
I applied to the university's Westfield fund for student development and this was happily granted, giving me some funds to work with. So for the last couple of summers I've been getting my students to help work out what things are, repair and preserve them and critically, to catalogue them. We now have a provisional database up and running and a photo index of every specimen. It needs work to check for some errors and we also have more still to add but the basics are there.
Critically, I want this to be used for research as well as making thios accessible for teaching. We already have loaned a number of specimens out to colleagues and others have been photographed or measured for papers and I hope that's only the start. If you want access to anything, please let me know. We have been using the code QMBC for Queen Mary Biological Collection and given my work, you can see why I picked the specimen I did for QMBC 0001.