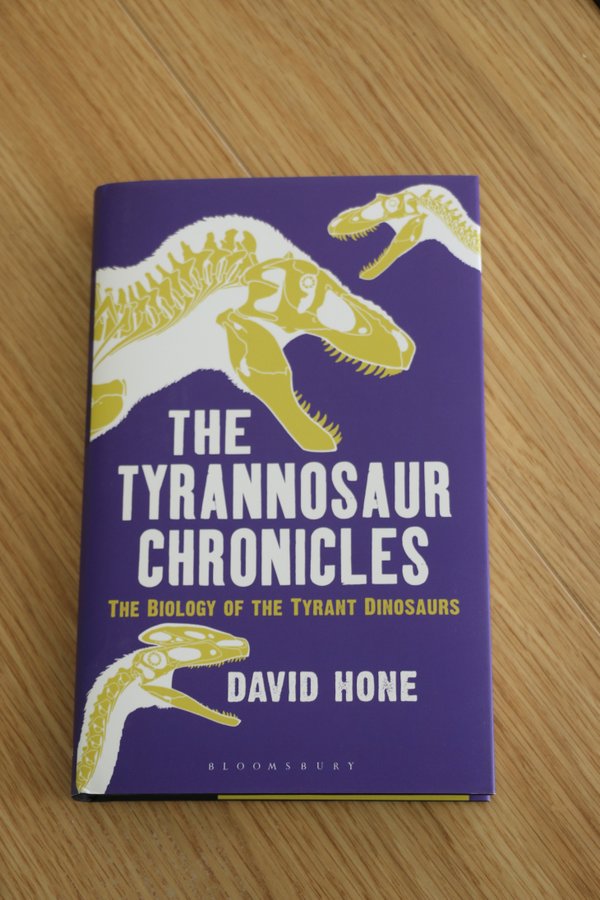 So the official publication date is drawing near (21st of April) of my first book and I actually have a physical copy in my hands! Oooh! It's got nice pictures and photos and words and everything!
Obviously I'm very pleased but I am also rather nervous about the whole thing – people will be paying actual real money and I really don't want to let them down. I know you can't please everyone and even the greatest books will not appeal to every person that picks up and reads even a few pages but despite the years of blogging and outreach stuff this is a new style and form and it's rather more global in spread than even online media. So, lots of nerves my end.
However, anyone who does buy it and hurls it across the room a few hours later in frustration may at least be mollified by having paid 30% below the cover price thanks to a discount being offered by the publishers. If you order direct from the publishers Bloomsbury before May 31st and enter the promo code 'DINOSAUR' at the checkout, it should be reduced. (This has only just been set-up, so do leave a comment if this doesn't work, or indeed if it does to let me know it's working!).
Finally, if you are in and around London there is a small formal book launch on the 22nd of April. Tickets are free (but you need to reserve them here in advance). It won't be long or special, I'll talk about the book for a bit, answer some questions and sign any copies going (available for sale there, and also at a hefty discount).
Hope to see some regulars there and I do hope you enjoy the book.